As a certified Mitel Solutions Authorized Partner, DakComm Solutions maintains a professional team of experts to provide you and your business with modern, cost effective, comprehensive telecommunication solutions.

Featuring Mitel's Integrated Communication Platform™ and Express Messenger Application™, DakComm Solutions provides our clients a scalable, affordable, and reliable platform to meet the telecommunication needs for any application ranging from small to large enterprise business and hospitality application.

It begins with an intelligent migration that lets you phase-in solutions and applications while retaining and leveraging your existing investment in legacy PBX equipment. In some cases, lease options are available to provide opportunities to move from capital expense to operating expense, freeing up cash flow and gaining certainty with managed services and planned upgrades.

We also offer Mitel Voice over IP (VoIP) phones and equipment. Mitel's IP telephony products use less electricity and leverage your data network for voice calls, which reduces or eliminates the expense of multi-site communications. Mitel also offers innovative conferencing and collaboration solutions to significantly reduce travel expenses and further reduce your carbon footprint.


Synectix is a leading manufacturer of PBX peripherals such as Voice Mail systems, Auto Attendants, Announcers, Music-On-Hold devices with custom recording options, Call Accounting Systems and Telephones. DakComm prides itself in the use of proven high quality products in all of our installations.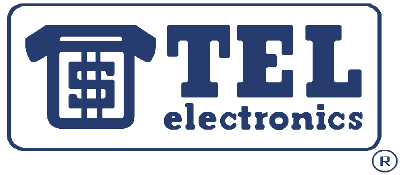 For more than 30 years, TEL Electronics has been a leader in call accounting systems. TEL's call accounting systems are trusted by all major hotel chains and have been installed in nearly 35% of all hotels in operation today. TEL works with Wyndham, Best Western, Choice Hotels, IHG, Hilton, Marriott, Carlson, and other independent chains to help track and bill for guest phone calls.


Carl Gorr Printing has been in business for over 80 years. They are able to print faceplates for a large variety of phones that any hospitality property may have. As a pioneer in the graphic design and printing on plastic, CARL GORR PRINTING CO. has set many of the industry standards for unique solutions in crafting of textures and finishes of these materials.